New Trier West

High School




Class Of 1973
HOLY GUACAMOLE!
What a party, What a Pre-Party, What a weekend!
If you were there, you know what a great turnout we had, and how many friendships were re-kindled, and re-affirmed.
There were over 200 Grads, plus some spouses and SO's, and if you missed the reunion...well, we missed you too (You'll still have a chance to re-connect here, we've been able to register this site for another 10 years, thanks to a few generous donations)
Watch for some discussion boards (forums, bulletin boards) to be activated, and more pictures to "go up".
Thank you all so much for making this weekend such a rockin' success, and we hope to see you again soon...either in person, or out here on the internet!
Rick
Karen, Bob, Lori, Gail, and the commitee
---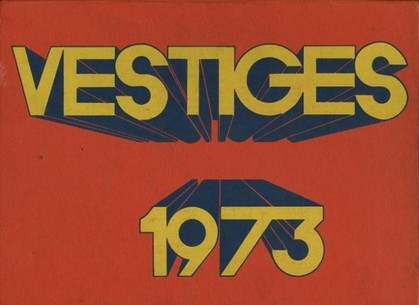 ANNOUNCEMENTS
Okay, please take me off of this list. I don't appreciate being hounded by your business "opportunity" nor do I care about your personal life, all under the guise of another reunion...aka, another Karen Abrams Show. I find this contact to be manipulative and annoying. In advance, thank you for your attention to this. Lindsey Murray Peterson
Sent from my iPad

On Dec 8, 2016, at 10:33 AM, Karen Abrams wrote:


New Trier West High School
Class Of 1973



Hey There Kids!
I hope this finds you all healthy and happy. So much has happened in the 3 years since the reunion, and I still can't believe over 3 years have passed! We have lost a few classmates, many parents, and tons of good things have happened to us as well! New babies added to our families, our kids making us proud, marriages and divorces. Many of us, including me have moved, and we all need to update our information on this site.

I have been busy, busy, busy, but I wanted to connect with all of you! I miss the emails and correspondence that we had during the reunion planning, and I think we should plan on having a 45th, but far more casual with a little less planning involved. If we do them more often, we will recognize each other and not need so many visual reminders to determine the identity of who is standing in front of you!
I shot an email out to about 15 or 20 classmates about a month ago and many bounced back. Please update your information so that when we begin planning and the communication process is not so difficult! 2018 will be our 45th reunion, and I will begin planning (with some help, I hope) in 2017. I need to know if Thanksgiving time or the summer works best for most of the out of towners. I can't imagine ever topping the last event, but we'll try to make it just as fun!

Here is a little bit about what I have been up to for the past 3 1/2 years! My divorce finally ended and yes...I survived, but not without some temporary scarring. It was a hurricane, and picking up the pieces, financially, physically and emotionally was and still is a challenge!

I think I can....I know I can...I did it!!!! I am a District manager with Arbonne in just 5 weeks!
When I had to re-invent my life and "career", I set some standards and goals for myself. Whatever I chose to do, it had to be done by helping others, with honesty and integrity, pride and challenge.
I chose to return to a familiar company and once again start a business that I knew and loved years ago. Arbonne has it all! We have products that help people look and feel their best, with only superior and safe plant based ingredients, incredible men and women who have become near and dear to me, and the opportunity to own my own business and my own life!. I am so very proud of that! Yes...it's true! I am a social butterfly, and I get to help the people I meet along my flight.
I survived the s..t storm of my life! Picking myself up, wiping off the dust and moving on was not easy, but I did it! Looking back....it was a blessing in disguise. Thank you to everyone who supported me during the ups and the downs. You believed in me and lifted me up to be able to climb a mountain. You trusted me when I asked you to please...just try these products. You fell in love with them as I did. I have made so many new friends, not just "customers". You have lost 10, 20, 35 pounds and more! You look glowing and you are beautiful, inside and out! Thank you for giving me the privilege of helping you.
I am not taking more than a few hours to sit on a ledge and rest. I have the rest of the mountain to climb! Join me! It's an incredible journey, and so rewarding!
There are many classmates who are now using and loving some of the over 400 Arbonne products. Everything is pure, safe, beneficial to your health and body, plant based, vegan, kosher, gluten free, contain no chemicals, are never tested on animals, Doctor approved, and are just plain good for you!
My website is www.karenabrams.arbonne.com. You can also reach me at karenjoyabrams@gmail.com or 847-533-6188. This business may or may not be a fit for you, but I promise that you will love the products, and I would so appreciate your giving me the chance to have you try them. We have a 45 day money back guarantee with no questions asked, but I have not had one person return an item as of today! You don't even have to leave your home and go to the mall! Shop from your own mall at a discounted price and the products are delivered right to your door! Tell a friend or two about why you look and feel so wonderful, and you will get a "thank you" check. That's the way we roll!
I would love to tell you more about Arbonne and share the products with you. Send me a message or give me a phone call. Many of us can really use an extra $500, $1000.00 or $2000.00 a month just by shopping in your own mall, buying products for yourself that you would already buy somewhere else, and sharing them with your friends and family. I would really appreciate your support!
Thank You! Thank You! Thank You! This girl is on fire!!!!!!
To all of you, your family and loved ones, I wish you a happy and a healthy 2017! May this new year be the best year for all of us!!
his message has been sent to you from karenjoyabrams@gmail.com. You cannot reply directly. Click here if you wish to start a new email to karenjoyabrams@gmail.com.


To change or discontinue these email notifications manage your Notify Me settings.