New Trier West

High School




Class Of 1973
NTW1973 50th Reunion Weekend

Friday August 18 - Saturday August 19
Register now for these Reunion Weekend Events:
Friday Evening: Gather at 7:00pm for light appetizers and conversation with a cash bar at Marcello's in Northbrook.

1911 Cherry Ln, Northbrook

Saturday Morning: Meet us at 10:00am at the flagpole (7 Happ Road) for a guided tour of New Trier West.
Saturday Evening: Join your classmates at 7:00pm for dinner and entertainment at the Hyatt in Deerfield. 1750 Lake Cook Rd Deerfield IL
Hotel rooms with special pricing are also available at the Hyatt. See Lodging information for details.
Pricing and more details are on the Registration Page.
---
For more information about the Reunion, including how to make payments, please Contact the Reunion Committee.
---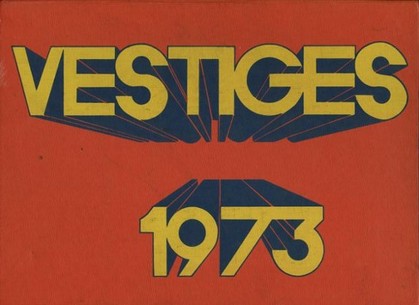 ANNOUNCEMENTS
Hi Everyone!!
I hope this May the 2nd, finds you all happy, healthy and enjoying a bit of gorgeous Spring weather!
We have LESS THAN 4 months until the reunion, and the excitement is building! PLEASE!!! We need your help with the final stages!
If you have sent messages that you're planning on coming to the reunion, we are thrilled that you'll be with us! Take the final step and register for any and all of the 3 events taking place the weekend of the reunion! We have another payment to the hotel that is coming due, and we are operating on a thin budget! In addition….please consider making a donation of any amount to help a classmate who may not have the funds to attend, and to help with the cost of extras. It's so easy now that we have a "store on the website! Www.newtrierwest1973.com. There are a few classmates who still owe a balance of their reservation. Please take care of that ASAP!
For those of you who have not yet made your decision, we need you to stop procrastinating, make the decision to join us, and take care of your registration! We are super excited to be together and we'd love nothing more than for you to be with us!
If you've been reading your emails from us, you know that the committee has been working hard to create a "store" to make registration and payment fairly seamless and simple! PLEASE! Go to the website, register and pay for your ticket to Friday night event, the tour of NTW Saturday morning, and the main event Saturday evening! Details of all events are on the home page of the site. Once you've registered and paid, you may receive an invoice by email from the site, which is a new "feature" of the site!
We've been doing our best to find our "missing" classmates, many of whom are not really missing, but just not connected to our website. It's possible that their correct email is not in their profile, as it may have changed from 10 years ago. They may not be getting our emails and don't even know that the reunion is coming up! If you know someone on the list of "missing" classmates, please reach out to them and help us to get them connected! We don't want anyone to miss the reunion because they didn't know it was happening!
Additional rooms are available at the hotel in our room block. You can book a room by phone, or by using the link to the Hyatt room block below. The room block link is https://Hyatt.com/en-US/group-booking/DEERFIELD/G-NT50
You can also book a room by calling the reservation center at 1-800-233-1234. To book a room, ask for New Trier High School Reunion. The code is G-NT50. These details are also on the home page of the website. Our class website is www.newtrierwest1973.com. I was able to negotiate an awesome rate for rooms, so please book with the Hyatt if you're coming in from out of town and need lodging!
We are busy working on planning a fabulous, fun, meaningful weekend for you all and we hope that you're going to be part of the fun! Ten years ago, at our 40th reunion, broken friendships were mended, people reconnected to friends that they'd lost contact with, new relationships were formed, and we all had a spectacular time! Let's do it again…10 years later!!
The committee and I are so looking forward to being together with you all! Until August…stay healthy, be safe and take good care!
Karen and your reunion committee