New Trier West

High School




Class Of 1973
WE HAVE A VENUE!!
When something works, why try to fix it? Our reunion will be held in the same locations both Friday and Saturday nights.
Friday, 8/18, we'll gather at Marcello's in Northbrook for a very casual gathering. The time is to be determined, but I think 7:00ish is fairly accurate. We'll pipe in music, and we have classmates who may surprise us with their musical talents. It may be possible for classmates who want to jam to bring their instruments and join in the musical fun! We'll have a cash bar, apps, munchies and pizza. The price of Friday night is to be determined, but the cost will not be higher than $50.00. Anyone who wants to join the committee for dinner at Marcellos before the gathering is certainly welcome! We'd love that!!
Saturday morning, 8/19, around 10:00 AM, we'll gather in front of NTW and have a guided tour of our beloved NTW, including some history of New Trier, with the Dean of Students as one of our guides!

Saturday, 8/19, the main event will take place at the Hyatt Deerfield...same spot...just 10 years later! I've been able to get reduced rates in the completely redecorated and updated hotel, but I need to know approximately how many rooms we'll need, so that I can let the catering manager know. PLEASE email me if you KNOW that you're planning on attending and will be staying at the hotel! Karenjoyabrams@gmail.com.
A King room will be $99.00, and a double room with 2 double beds will be $109.00 per night. Rooms will be reserved for both Friday and Saturday nights.
I will be opening an account for the sole purpose of the reunion, along with Zelle, PayPal and Venmo, and I will email that info to you ASAP! We'd like to keep the cost of the reunion down, and, right now, I can't imagine being able to do this for less than $150.00 per person, but we'll certainly try!!

We're asking for those of you who are planning on attending, to send a payment to help with the costs that will come with our contract. If each classmate could send us $100.00, that would help us immensely! If the reunion cost is more...you'll have ample time to pay your balance. Once I have opened a "class of 1973 reunion account", I will let you know and you can send your payment in! In addition, we're asking for donations to help classmates who are struggling to help with their flights and/or reunion tickets.
I hope this finds you and your loved ones all happy and healthy! I can't wait to reconnect and be together again!
XOXO
Karen Abrams
---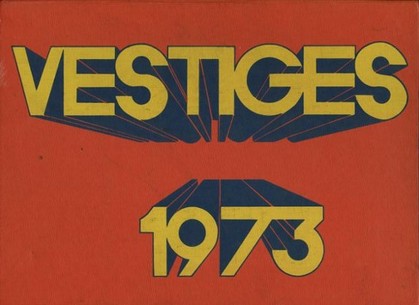 ---